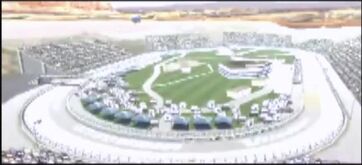 Sun Valley International Raceway is a Piston Cup Race in Cars: The Video Game.
Story Mode
Edit
Lightning enters Mack's trailer saying that he'll be ready when he is. Mack says "Cross-country Mack has got your back!" as he pulls away for the trip to the race.
(12 laps) - a basic oval located near Sun Valley Hill.
Sun Valley is the only Piston Cup Race to be called "Raceway" instead of "Speedway".
This race can also be considered the most difficult race, due to the NPC cars seemingly intentionally ramming into Lightning in Story Mode.