Rustbucket Race 2 is the second of it's kind in Cars: Mater-National Championship.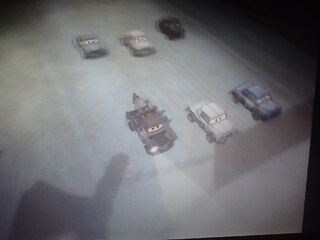 Story Mode
Edit
The track is a "Double Oval", with only left turns. There are two ramps, and the biggest tower structure in any Rustbucket event to date. The track has a bridge that goes over itself over the first ramp.
Award Info
Edit
You will win 8 Bolt Banners if you come in first. Later wins reward 8000 points.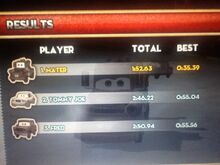 Cletus is instantly demoted from the fastest car to the slowest car, despite the other opponents having been exactly the same in Rustbucket Race 1.