No Stall is a product that appears in the Cars series.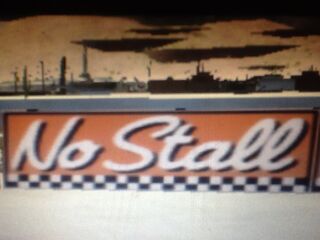 Description
Edit
It is currently unknown what No Stall is.
Appearances
Edit
It appears on countless walls and billboards throughout every game, and is the sponsor of Masterson.
Although No Stall logos are orange, Masterson is red with a still orange No Stall logo. (On the Wii and Xbox 360 versions of the game, the logo becomes red to match him)
Ad blocker interference detected!
Wikia is a free-to-use site that makes money from advertising. We have a modified experience for viewers using ad blockers

Wikia is not accessible if you've made further modifications. Remove the custom ad blocker rule(s) and the page will load as expected.