Easy Idle is a product seen in the Cars series.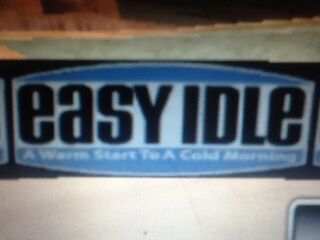 Description
Edit
Easy Idle is a liquid product simply described as "A Warm Start To A Cold Morning", it could be a type of coffee, or it could be something else.
Appearances
Edit
Easy Idle is a common product seen on a fairly large number of walls and boards throughout the games. It also is mentioned by the announcer in a quote saying "Remember, fans, Easy Idle makes waking up easy! Easy Idle, A Warm Start To A Cold Morning.".
Although there is no Easy Idle car in Cars: The Video Game, there was one in other media, and it's number is actually 51, both Doc and Aikens' number. It being Aikens' number also suggests that if there were a 19th racer, it would have been an Easy Idle car.

The car would presumably be named "Conklin", as the announcer mentions a car by that name which does not exist.
Easy Idle being the 19th car is further implied by that in the Wii version of the game, where each car has a unique pit road banner, there is a pit for Easy Idle, but no actual car. There also are pits for Gask-Its and Shifty Drug.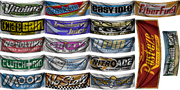 Ad blocker interference detected!
Wikia is a free-to-use site that makes money from advertising. We have a modified experience for viewers using ad blockers

Wikia is not accessible if you've made further modifications. Remove the custom ad blocker rule(s) and the page will load as expected.