Cars:IGNITE (Also called Cars:IGNITE Remake and Cars:REIGNITE) is a fangame being made by wikia user Swartz27, development began on March 3rd 2015, and has been going until being paused for other work on November 4th 2015 (and presumably discontinued). The first version's release date is unknown. A single video exists, uploaded on June 24th 2015. More about the game can be read on carsgameremake.wikia.com.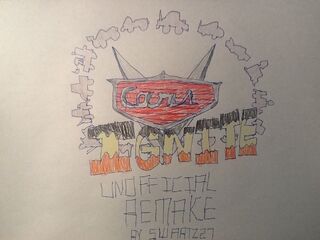 Confirmed Information
Edit
Confirmed Characters
Edit
Ad blocker interference detected!
Wikia is a free-to-use site that makes money from advertising. We have a modified experience for viewers using ad blockers

Wikia is not accessible if you've made further modifications. Remove the custom ad blocker rule(s) and the page will load as expected.